Residential and Commercial Roofing Contractor in Amarillo, TX
At Abode Roofing LLC, we understand the importance of having a sturdy and reliable roof over your head, whether it's for your home or business. That's why, with our expertise and dedication to quality craftsmanship, we're committed to providing you with the highest level of service and satisfaction. And as a veteran-owned and operated roofing company, we take pride in serving the Texas Panhandle community with exceptional roofing services.
Residential Roofing Services
Your home is your sanctuary, and we want to ensure that it is protected from the elements. That's why our residential roofing services are designed to meet your specific needs and preferences. Whether you're building a new home, in need of re-roofing, or require roofing repairs, we have the experience and knowledge to get the job done right.

With two decades' worth of experience in the industry, we've developed an unmatched reputation for delivering top-notch residential roofing solutions. Our team of skilled professionals will also work closely with you to understand your vision and design the perfect roofing system that not only enhances the aesthetic appeal of your home, but also provides the utmost protection against harsh weather conditions, as well.
Commercial Roofing Services
At Abode Roofing LLC, we also cater to the roofing needs of businesses in Amarillo, TX, and the surrounding areas. We understand that your commercial property requires a durable and low-maintenance roofing system that can withstand the test of time. With that in mind, our commercial roofing services are tailored to meet the unique requirements of commercial buildings, ensuring that your investment is protected for years to come.

Whether you're in need of new commercial roofing, re-roofing, or roofing repairs, our team of experts has the knowledge and expertise to handle projects of any size. We use only the highest quality materials and equipment, ensuring that your commercial property receives the same level of care and attention as we would provide for our own.
Siding and Gutter Services
In addition to our roofing services, we also provide exceptional siding and gutter services for both residential and commercial properties. Strong, durable siding not only enhances the appearance of your property but also protects it from the elements. Our experienced team will help you choose the right siding materials that suit your style and budget.

Properly functioning gutters are crucial in maintaining the integrity of your property's foundation. We offer comprehensive gutter services, including installation, repair, and cleaning, to ensure that water is effectively diverted away from your property, preventing potential damage.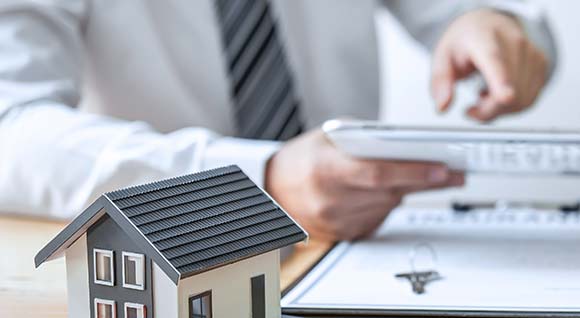 Free Estimates
At Abode Roofing LLC, we understand that every roofing project is unique. That's why we offer free estimates to our customers, allowing us to accurately assess your roofing needs and provide you with a transparent and detailed breakdown of the cost. We strive to provide exceptional value for your investment and work within your budget and timeline.
---
Reach Out to Us Today
When it comes to roofing services in Amarillo, TX, Abode Roofing LLC is your trusted partner. With our veteran-owned and operated company, you can rest assured that you are receiving the highest level of professionalism, expertise, and dedication to customer satisfaction. So contact us today to schedule your free estimate, and let us bring our quality craftsmanship to your project.